Christophe Touton
Principal, Heidrick & Struggles Zurich
Conseiller-e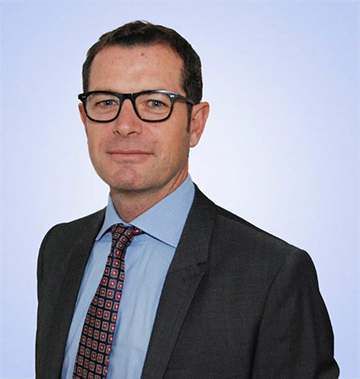 Christophe Touton
Principal, Heidrick & Struggles Zurich
Christophe Touton is a Principal in Heidrick & Struggles' Zurich office and a member of the global Industrial, Global Technology and Digital practices. He specializes in search assignments for clients across EMEA and globally, particularly at the c-suite and board level.
Christophe brings to Heidrick & Struggles nearly two decades of CEO and line management experience. In addition to his business experience on the technology and services industry side, he spent the last years in the leadership advisory/top executive industry. In the last years he has successfully supported clients in executive's leadership programs and Digital Leadership and Business Transformation internationally.
He focuses on recruiting senior executives for industrial, services, technology and customer-driven companies. Christophe has established himself as a trusted adviser of both publicly traded and privately held companies. He is experienced in advising clients on digital transformation, accelerating performance, talent development and succession planning.
Prior joining Heidrick & Struggles, he was Executive Director at the leading executive education institute, IMD Lausanne and Singapore, leading its international market and client's development operations in Lausanne Switzerland and working closely with Digital Business Transformation Center and his innovative and agile new ecosystem.
Christophe's prior senior management experience includes more than two decades in the Information, Technology and Communication industry, in international marketing, sales and general management positions with Xerox, where he began his career based in Geneva, Zurich, Vienna and majors' central eastern European cities.
Christophe served as a Chapter Chairman of the Swiss American Chamber of Commerce, as member of the Swiss Economic Forum Webpreneur and others associations and advisory boards. He is fluent in French, English, and German.
Christophe studied in France before graduating from the University of Bordeaux/France with a master in business law and a master in business administration from IAE France. He has participated to executive programs at INSEAD and IMD.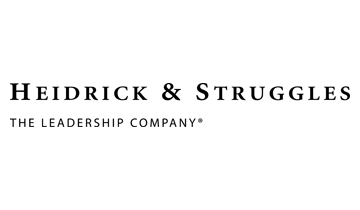 HEIDRICK & STRUGGLES
WHO WE ARE
For more than 60 years, we have focused on quality service and built strong leadership teams through our relationships with clients and individuals worldwide. Today, Heidrick & Struggles leadership experts operate from principal business centers in North America, Latin America, Europe, the Middle East, Africa and Asia Pacific.
OUR BEGINNING
In 1953, Gardner Heidrick and John Struggles sent a printed card to businesses in the Midwest announcing the organization of Heidrick & Struggles in Chicago, Illinois.
This announcement heralded the beginning of one of the first executive search firms in the United States, a firm that would grow to have global representation and presence in every major industry.
A GLOBAL FORCE
By 1957, the firm signed its first clients outside of the Midwest and soon expanded its US office locations coast to coast, into Los Angeles and San Francisco, and east into New York. In 1968 Heidrick & Struggles established its first international presence with an office in the United Kingdom.
The firm continued its expansion during the subsequent decades into the principal cities of North America and Europe and, later, in Asia Pacific and Latin America. Along with this growth came the development of specialized industry and functional practices to allow for intense focus and expertise.
Executive search became accepted by companies all over the world and our assignments were increasingly global in nature. As new kinds of businesses arose, changing the needs of markets and clients, Heidrick & Struggles evolved its geographic structure and practice categories to reflect the new environment.
In 1983, Heidrick & Struggles International was established as a separate entity, encompassing all European operations. The two corporations reunited in 1999 to form the integrated global firm of today. That same year, Heidrick & Struggles International, Inc. (HSII) became a publicly traded company on the NASDAQ stock market.
In recent years, Heidrick & Struggles has developed services to complement the core executive search business and to serve the broader leadership needs of clients. Uniting these services with a greater focus on major account development has enabled us to build deeper, lasting relationships and evolve into the world's first leadership advisory firm.
OUR PURPOSE
We Help Our Clients Change the World, One Leadership Team at a Time®
OUR VISION
We are committed to serving our clients as trusted advisors providing diversified solutions across executive search, leadership consulting and culture shaping.
OUR VALUES
After a mutual friend introduced them, Gardner and John realized they were in full agreement on the values and principles by which they would run their business. Today our global network of search professionals and leadership consultants are guided by four primary values serving as the firm's foundation. These four values build on the principles that have guided the actions of the people of Heidrick & Struggles for more than 60 years. They have led us to success, earning the respect of both our peers in the industry and leaders of the organizations we serve. These values will continue to be at the core of everything we do to help our clients build the best leadership teams in the world.
HEIDRICK & STRUGGLES ZÜRICH
Heidrick & Struggles has had a presence in Zurich for more than 20 years. The firm is recognized as one of the leading leadership advisory firms in the country providing executive search, leadership consulting, and services for boards of directors to Swiss and international companies operating domestically and globally.
Our team is very multinational, multilingual and diverse. Our consultants and researchers come from, or have worked in, Africa, China, Eastern Europe, France, Germany, Singapore, the French and Italian parts of Switzerland, the UK and the United States of America.